Manrose is delighted to announce that it has been nominated in the prestigious Electrical Wholesaler Awards 2022. The company's Quiet Fan X5 has been shortlisted in the 'Best New Product' category. Winners of this award will be, in-part, decided by an industry vote with voting taking place at: https://electricalwholesalerawards.co.uk/vote/ with voting closing on Monday 12th September 2022. The winners will be announced during a live awards ceremony on Thursday 13th October 2022 at the Chelsea Harbour Hotel, London.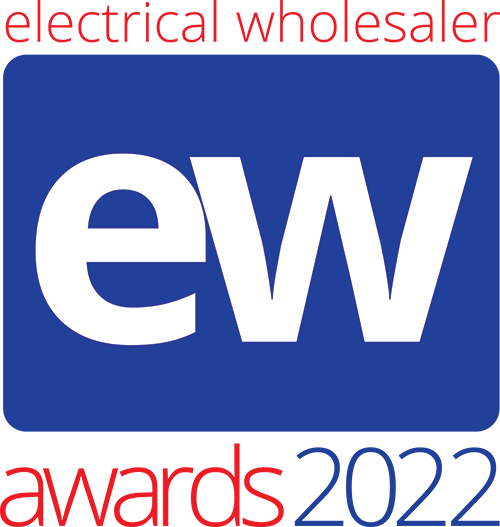 The Electrical Wholesaler Awards has provided a unique platform for the recognition of excellence and achievement across the electrical wholesale sector. Winners are chosen via a two-step process that ensures only the very best pick up a coveted stamp of industry approval. Entrants must first face an online vote by industry professionals before being critiqued by a specially selected judging panel, comprised of individuals with extensive industry knowledge and experience.
"We are delighted to be nominated at these prestigious awards. Since its launch, the Quiet Fan X5 has been flying off the shelves due to its ultra-low sounds levels, easy install, robust reliability, great performance and aesthetics. The tiled-like façade model is an attractive option that will look good in any bathroom. Add to that a three-year warranty, a low energy motor and low Specific Fan Power (SFP) for lower energy bills and it's a great choice for electrical wholesalers, electricians and households. We're sure that delighted customers will want to give their electricians a high five!", said Clive Britton, Senior Sales Director at Manrose.
The new stylish Manrose Quiet Fan X5 range ticks all the right boxes, with the fan offering ultra-low sound levels, as well as being IPX5 compliant so offering simple and flexible installation. Boasting Manrose's renowned reliability, while providing effective and efficient ventilation, the Quiet Fan X5 is already proving popular with electrical wholesalers, electricians and households. Households, are impressed by both its performance and good looks, since it is available with an attractive new tile-like façade. As a result, electricians are set to benefit from more happy customers and improved 5-star review ratings.
Offering an ideal upsell for electricians, the Quiet Fan X5 offers an impressively high extraction rate of 75m³/hr, while maintaining an incredibly quiet running volume as low as just 28dB(A). With all models offering ultra-low sound levels, the Manrose Quiet Fan X5 will allow households to relax in comfort, free from noise-related stress and so help to avoid call-backs. Add to that the fan's IPX5 rating that means it can be safely installed within Zone 1 without the need for a low voltage transformer, and it's the ideal choice for a small bathroom, shower room or toilet, where space is at a premium.
Featuring a low energy motor with a maximum consumption of 6 Watts and a low SFP of 0.29w/l/ the Quiet Fan X5 offers an energy efficient option for electricians to offer their customers. Meanwhile, its high quality, long-life motors are continuously rated and warranted for a minimum of 30,000 hours or 3 years. Available with a range of control options including Basic, Timer, Humidistat and PIR, the Quiet Fan X5 is suitable for both wall and ceiling mounting offering install flexibility.
The attractive Quiet Fan X5 is not only good looking, it is also rugged, and is manufactured using high gloss ABS thermoplastics for strength and durability. The Quiet Fan X5 comes complete with integral backdraught shutters and is double insulated so does not require an earth. The unit also includes a performance enhancing turning vane system located in the spigot to improve performance by maintaining a high output. The Quiet Fan X5 range complies with both Part F & L of the Building Regulations.
As well as the Quiet Fan X5 offering great features, it's also important to choose a manufacturer with good environmental credentials. For example, 100% of Manrose's PVC ducting is made from recycled window frames and plastics extracted from old fridges are used to create ducting components. In addition, Manrose has invested in new energy efficient moulding and tooling equipment for its manufacturing site, offering increased supply capacity based on demand, while reducing its impact on the environment.
If you would like the Manrose Quiet Fan X5 to win the 'Best New Product' category at the Electrical Wholesaler Awards this year, cast your vote here: https://electricalwholesalerawards.co.uk/vote/
For further information on all products and services offered by Manrose telephone 01753 691399.